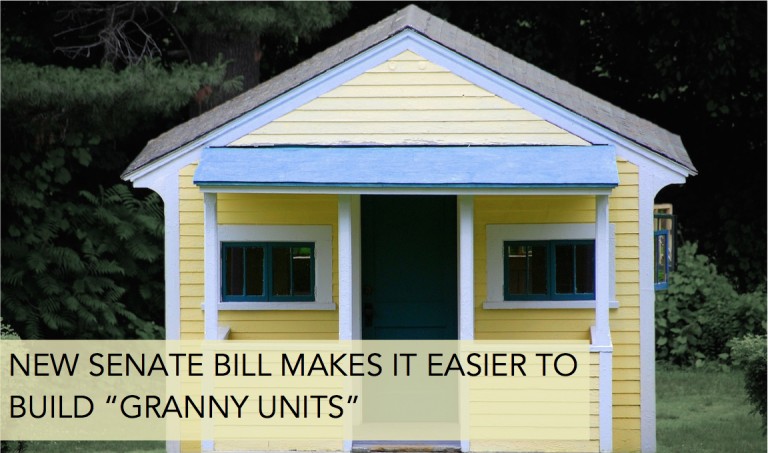 New Senate Bill Makes it Easier to Build "Granny Units"
In an effort to create more affordable housing, Governor Jerry Brown signed two bills that will expedite and allow granny units to be created in single-family and multi-family homes. Assemblyman Richard Bloom and Senator Bob Wieckowski, keeping in mind the housing affordability crisis in California, created the two bills. Senate Bill 1069, otherwise known as SB 1069 went into effect as of January 1, 2017.
SB 1069 is meant to make it easier for homeowners to build "accessory dwelling units" (no longer called second units). Of course, with the approval of this new Senate Bill, come conditions that would need to be met. For a list of these provisions, please go to the California Legislative Information website.
If anyone is planning to eventually lease/rent an accessory dwelling unit to someone, it would be a good idea to have a real estate attorney, like the ones at Schorr Law, look over, review, or draft a lease agreement between the landlord and tenant.
Many landlords end up having problems with tenants for reasons like breach of contract, or for not citing something correctly, or at all, on a lease. This is why it would be imperative to have an attorney look over said document, to make sure all of the important points are listed.
To schedule a consultation with one of our real estate attorneys, please feel free to contact us.