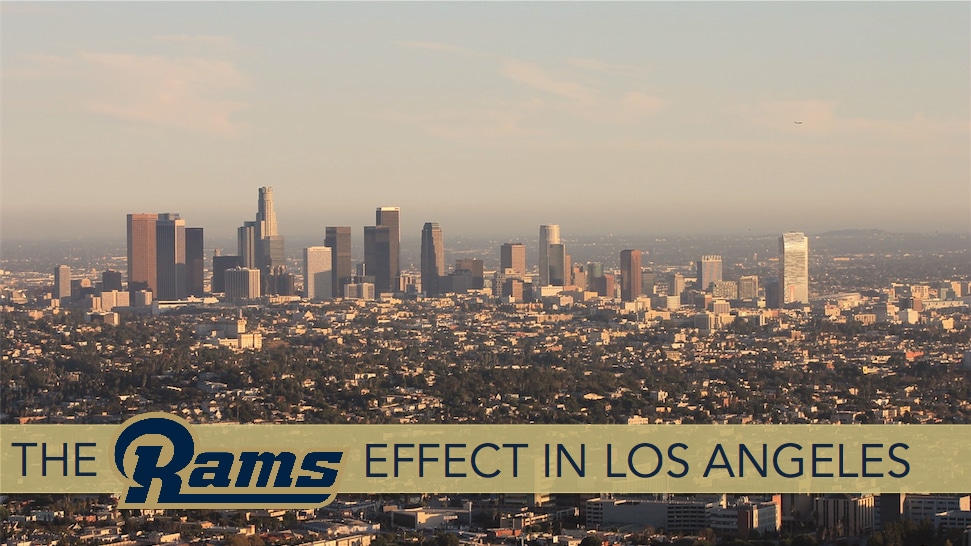 The Rams Effect in Los Angeles
The Rams coming back to Los Angeles was one of 2016's trending topics, as Angelinos were excited to have an LA football team once again. With the return of the Rams, and a new stadium being underway, came a big impact in Los Angeles real estate.
Just last month in October, there was an apartment complex in Hawthorne (an area near Inglewood) that sold for a breaking $25.8M! The price per square feet for that apartment complex was a whopping $305. Commercial properties in the area are selling from $300 up to $2,400 per square feet. Some of these commercial properties are even being advertised as being "next to Rams Stadium!"
There are a lot of small business scattered near and around the area where the football stadium is set to be. It wouldn't be a surprise if bigger companies were to start coming in to buy/ lease these properties from the current owners, as they know that these properties are in an up and coming/ hot location. With LAX, The Forum, and now the new Rams stadium all being in close proximity, business in the area is about to start booming.
Of course, with the purchase and sale or leasing of a commercial or residential property, are many potential issues that can arise; issues with breach of contract, non-disclosures, specific performance, and more. Sometimes, bringing an attorney on board could help make a real estate transaction much more smooth.
Our Real Estate attorneys at Schorr Law have dealt with numerous Purchase and Sale, and Leasing disputes, from commercial to residential properties. To schedule a consult with our top rated real estate attorneys in Los Angeles, give us a call at 310 954 1877, or you can also email us at info@schorr-law.com, or fill out the contact form on this page.
Click on the categories below to read other related blog posts.