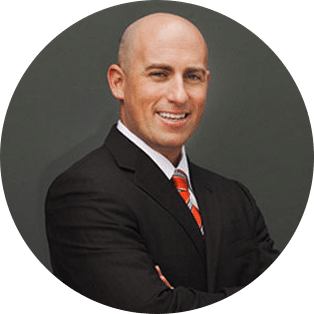 Zachary Schorr
Lead Trial Attorney
(310) 954-1877
zschorr@schorr-law.com


Awards
Super Lawyers Rising Stars
2012-2016
Corporate INTL's
"Real Estate Litigation
Lawyer of the Year in California 2016-2017"
AVVO:
Superb rating and Client's Choice Awards
Law Firm 500 Honoree
2016-2017
REAL ESTATE ATTORNEY LOS ANGELES
Zachary D. Schorr is known as one of the Best Real Estate Attorneys in Los Angeles. Mr. Schorr leads Schorr Law's team of attorneys in a very active real estate law firm in Southern California. He is an experienced Los Angeles real estate attorney and litigator who enjoys the litigation process and trials.
Mr. Schorr initially gained his experience in law by working in a well-known national law firm, while later honing his skills at a well-respected real estate and entertainment boutique law firm. In the winter of 2005, Mr. Schorr founded Schorr Law, A Professional Corporation with the goal of providing a firm with expertise in a highly focused subject matter: real estate.
Prior to becoming an attorney, Mr. Schorr earned his Bachelor of Arts degree in Political Science cum laude from the University of California at Los Angeles, and his Juris Doctorate from the University of California at Davis, School of Law. Mr. Schorr also worked for the Clinton White House for Vice President Gore in the Community Empowerment Board helping develop policy for redeveloping inner cities through tax incentives. During law school, Mr. Schorr was a judicial extern for the Honorable Sabrina McKenna in the 22nd Division of the Hawaii Superior Court.
SUCCESSES
Throughout his years of practice, Mr. Schorr has developed a track record of successes, including:
$4.618 million fraud judgment against a real estate developer, attorney and construction company;
A jury verdict resulting in $2.5 million payment to his client;

Trial win in favor of client on specific performance case involving purchase of multi-unit building near downtown Los Angeles.

Obtained a judgment for adverse possession 100% in favor of his client against Schorr Law's client's previous co-tenant concerning an approximately $4 Million Hancock Park property after a 3 week bench trial.
A jury verdict in favor all five of his clients in a multiparty real estate litigation;
Jury verdict for fraud and breach of fiduciary duty against a Los Angeles Dr. in case involving commercial real estate fraud
Trial win in favor of client based on irrevocable license theory holding Schorr Law's client had a right to use 8 off site parking spaces in downtown Los Angeles
Trial win in favor of well known restaurant following bench trial on permissible rent increase
9th Circuit Court of Appeals victory confirming District Court dismissal of plaintiff's claim
A complete defense verdict (12-0) on all claims after a lengthy jury trial involving the sale of an airplane;
An arbitration award in favor of clients being sued for alleged failure to disclosure in connection with real property with no money awarded to the claimant;
Resolution of an ownership dispute involving over $25 million;
Successfully Negotiated the Terms of a $10 Million  estate financing deal;
Successfully defeated a $2.775 million dollar claim for specific performance for the sale of a 9 unit apartment building in Redondo Beach;
Obtained summary judgment in action to partition jointly owned real property;
Numerous judgments for quiet title clearing old liens; and
Numerous large settlements for his clients, over $10 million in dispute in 2014 alone.
IN THE MEDIA
Mr. Schorr is also widely known in the media. He appeared on the Dr. Phil Show, where Dr. Phil asked him to provide legal commentary on the real estate situation his guests were facing. Mr. Schorr also provided legal commentary on ABC Nightline, and most recently on ABC World News Tonight with David Muir.
SPEAKING ENGAGEMENTS
As an experienced California real estate attorney, Mr. Schorr speaks at a lot of seminars covering various areas of real estate law. Some of the seminars he has participated in are:
National Business Institute/ Westlaw: Presenter and Expert Panel Member on Airbnb and VRBOs: New Land Use Challenges; May 2018.
National Business Institute: Presenter and Expert Panel Member on Airbnb, VRBO, and other Short-term Lease Agreements; January 2018 and April 2017.
National Business Institute: Presented a Seminar on Title Law in California; December 2017.
National Business Institute: Presented a Seminar on Title Law: A to Z; April 2017.
Loyola Law Brownbag Lunch Series: Provided a forum for Loyola Law students to learn about the Real Estate Law practice area; November 2017.
Loyola Law: Foundations of American Law: Gave a lecture about Property Law to Loyola's Master of Legal Studies Students; August 2017.
USC Real Estate Law and Business Class: Presented a lecture to USC students on Deeds, Land Descriptions, Surveys, and Boundary Disputes; August 2017
Law Seminars International: Presented a Seminar on Negotiating Common Area Maintenance Provisions In Commercial Leases
National Judicial Review, Inc: Presented a Seminar on Buyers and Sellers Beware: California Residential Purchase and Sale Agreement
myLawCLE: Presented a seminar on Airbnb and VRBOs: New Land Use Challenges; June 2018.
HalfMoon Education Inc: Part of a panel of presenters at a seminar on California Easements, Rights-of-Way, and Eminent Domain.
AWARDS/ RECOGNITIONS
Zachary D. Schorr is well recognized as being one of the top and leading Real Estate Attorneys in Los Angeles and in California. The awards and recognitions that he has received show how dedicated he is to being a leading real estate attorney and achieving the best possible results for all of his Clients:
Southern California Super Lawyers (Rising Stars): 2016, 2015, 2014, 2013, 2012.
Super Lawyers Top 100 Rising Stars: 2016
Corporate INTL Real Estate Litigation Attorney of the Year in California: 2017, 2016
Expertise.com Named Schorr Law as one of the Top 20 Real Estate Law Firms in Los Angeles: 2017.
Investopedia named Zachary Schorr as one of The 5 Best Real Estate Lawyers in Los Angeles: 2016.
Law Firm 500 Named Schorr Law as one of the Fastest Growing Law Firms in America in 2016.
AVVO Client's Choice Award, and AVVO Top Rated Attorney (10.0).
Realty Today, Top 5 Best Real Estate Law Firms in Los Angeles, CA 2018.
PUBLICATIONS
FEATURED QUOTES
OTHER MEDIA:
KNX 1070 CBS Radio: Provided legal commentary on a matter regarding a couple who bought the "American Horror Story" house and were suing the seller for failure to disclosure things; 2018.
KABC 790, "So What's Your Problem?": Discussed various real estate matters with show host and provided legal commentary.
RECOGNITIONS