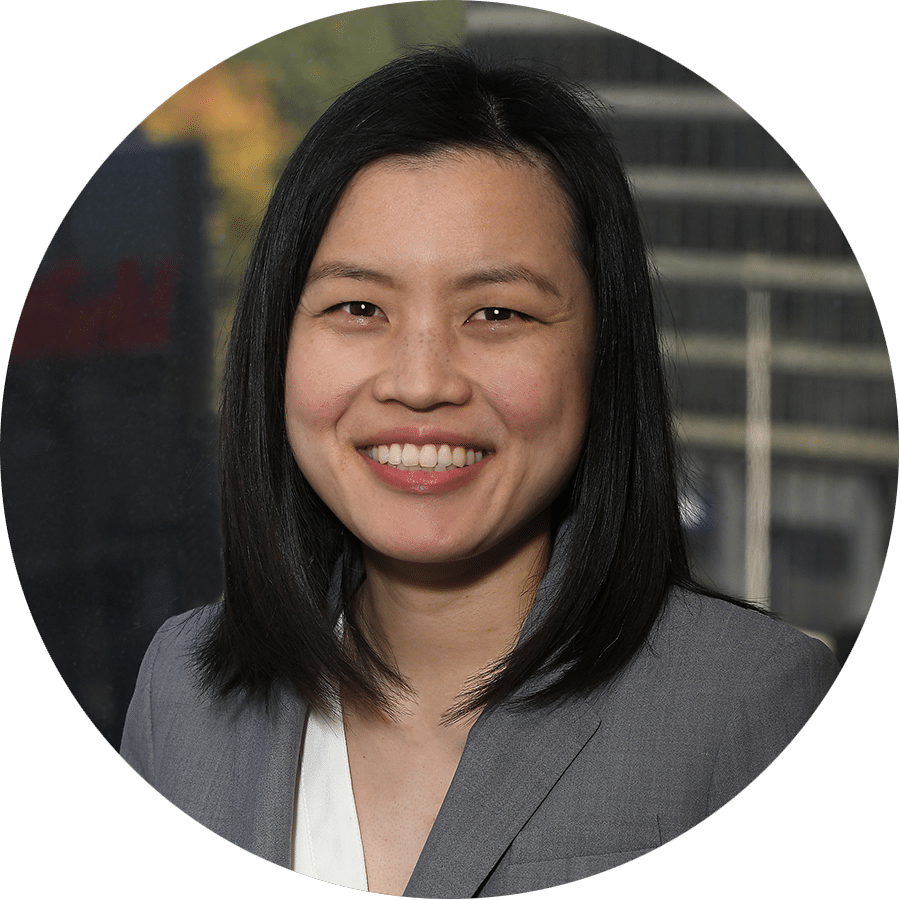 Senior Associate
(310) 954-1877 x. 204
[email protected]


Awards
Southern California Rising Stars
2020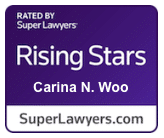 Carina Woo is a senior associate on Schorr Law's team of real estate lawyers in Los Angeles.
Carina earned her Bachelor of Arts degree in Environmental Analysis and Design from the University of California, Irvine in 2007.  She later went on to earn her Juris Doctorate in 2012 from the University of Oregon, School of Law prior to her admittance to the California State Bar. During Law School, Carina was part of the Asian Pacific American Law Students Association, where she served as co-chair for one year.
Before joining Schorr Law, Carina's practice focused on real estate and construction litigation for both individual and corporate clients, including contractors and subcontractors, brokers and agents, and property owners in a variety of real estate and construction disputes, including title and joint ownership disputes, material nondisclosures related to property purchases, breach of contract, fraud, construction defect, and mechanics liens.
Practice Areas
Carina's practice also includes preparing, reviewing, and negotiating real estate and construction contracts, including residential and commercial leases, purchase and sale agreements, and construction contracts.
Representative matters include the following:
Represented residential real estate owners in partition actions.
Represented buyers of real property who were defrauded by the sellers due to material non-disclosures.
Represented property owners who entered into contracts with unlicensed contractors to seek disgorgement of all monies paid to the contractors.
Represented property owners who had mechanics liens improperly recorded on their properties.
Drafted and negotiated commercial leases.
Defeated a motion for preliminary injunction to enjoin the sale of real property
Defeated a motion for summary judgment and motion for judgment on the pleading
Prevented an unlawful detainer action from moving forward with demurrers, motions to strike, and a corresponding civil action for quiet title
Settled a principal-broker dispute wherein the broker sought commission of over $400,000.00 from the elderly principal who did not want to sell her multi-unit apartment complex
Settled several material non-disclosure matters regarding the sale of real property, obtaining settlement proceeds from the sellers
Settled a dispute regarding client's beneficial ownership interest in a property and obtaining a buyout of that interest
Settled several boundary disputes regarding encroachment and trespass
On her free time, Carina enjoys playing board games, going to Disneyland, and traveling.  Carina is fluent in Cantonese.
AWARDS/ RECOGNITIONS
2020 Southern California Rising Stars
Other Attorneys At Schorr Law