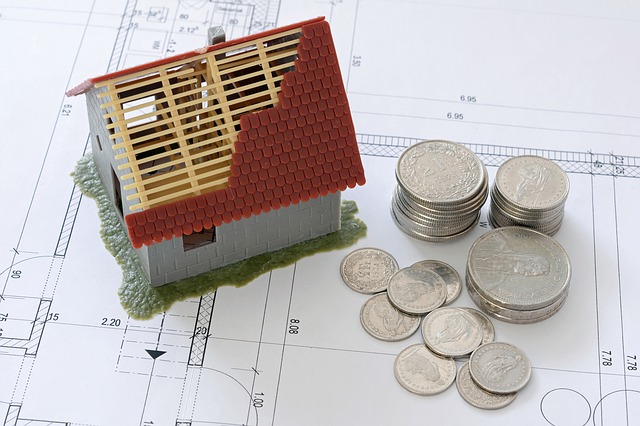 Inverse Condemnation: Compensation for Loss of Private Property
Updated on September 12, 2023
In this blog, we will be introducing inverse condemnation, a property owner's actions to recovering compensation for the damage or loss of their private property.
Public vs. Private
The California Constitution provides that property owners are generally entitled to compensation from the state or local government before their private property is taken or damaged for public use. Section 19 of the Article I of the California Constitution specifically provides that property owners are entitled to "just compensation" when private property is "taken or damaged for public use." A public agency seeking to take private property can do so by initiating what is called an "eminent domain" proceeding. This process is also referred to as a "condemnation," "appropriation," or a "taking."
Eminent Domain
Examples of eminent domain can be obvious, such as when the government takes private property to clear the way for highways, railroads, airports (such as for an expansion of LAX), and local redevelopment projects. In those scenarios, the plaintiff is the public agency seeking to condemn a private property for public use. The plaintiff initiates an eminent domain proceeding against a property owner, during which the owner is essentially required to "sell" the property to the public entity and will lose possession and control of his property. But there are less obvious means in which a taking can occur.
Inverse Condemnation Claim Against a Public Entity
Known as "inverse condemnation," federal and state law recognizes that property owners may claim compensation for property damaged or taken for "public use" in ways other than a physical taking. It is well-established that the constitutional basis for a eminent domain action, Section 19, Article I of the California Constitution, also provides the basis for a property owner to bring an inverse condemnation claim against a public entity for taking or damaging private property. The difference is that unlike in an eminent domain action, the plaintiff is the property owner and the defendant is the public entity.
While a property owner may use inverse condemnation to obtain compensation for a taking that should have been subject to a eminent domain proceeding initiated by a public entity, it is also used by property owners to claim damages for other governmental actions that do not necessarily involve a public agency taking possession and control of land from the property owner.
For example, many cases have been litigated in the past for inverse condemnation arising from the government interfering with a property's street access. Properties bordering the public roadway have the right of easement and use of public roads for purposes of access. Those properties also have an easement of reasonable view of their property from the public roadway. These are recognized property rights that cannot be damaged or taken away without compensation under California law. Generally, courts rule that there was an inverse condemnation when there has been a significant impairment of access.
In People v. Ricciardi, 23 Cal. 2d 390 (1944), the court found there was an inverse condemnation where the city built a 17-foot deep underpass that cut off the property owners' property from visibility by travelers on the main highway and left the property owner only a small, grade-level service road to access the property.
Property Owners Entitled to Compensation based on Inverse Condemnation
In United California Bank v. State ex rel. Department of Public Works, 1 Cal. App. 3d 1 (1969), the court also found the property owners were entitled to compensation based on inverse condemnation where the city closed off the street in front of the property owner's storefront and transformed it into part of a parking lot, relocated the street and access to the store, and impaired the view of the store and its display windows. Similarly, in Blumenstein v. City of Long Beach, 143 Cal. App. 2d 264 (1956), the property owner was entitled to compensation where the city constructed a freeway off ramp and wide concrete divider that blocked vehicular and pedestrian traffic to the building.
Interference with street access is only one example of an issue that has been the subject of inverse condemnation actions. Inverse condemnation may also be found where a public agency negligently maintained a public improvement, such as a  water main that broke and damaged private property (McMahan's of Santa Monica v. City of Santa Monica, 146 Cal. App. 3d 683 (1983)); where excavation for an underground transit project impaired the lateral support of privately owned buildings (Holtz v. Superior Court, 3 Cal. 3d 296 (1970)); or where the city wrongfully denied a demolition permit that deprived the building owner of the only economically viable option for use of the land (Ali v. City of Los Angeles, 77 Cal. App. 4th 246 (1999)), among other situations. In all of these cases, the goal is for the property owner to obtain just compensation for the public agency's taking or damage to private property for the purpose of public use.
Stay tuned for an upcoming post discussing the factors that courts consider when evaluating whether or not there has been an inverse condemnation and whether the property owner is in fact entitled to compensation. Please note that this is not meant to be an exhaustive discussion regarding eminent domain and inverse condemnation. To inquire about a consultation with one of our real estate attorneys regarding your California eminent domain or inverse condemnation matter, please contact us at (310) 954-1877, [email protected] or by filling in the contact box on the contact us page.