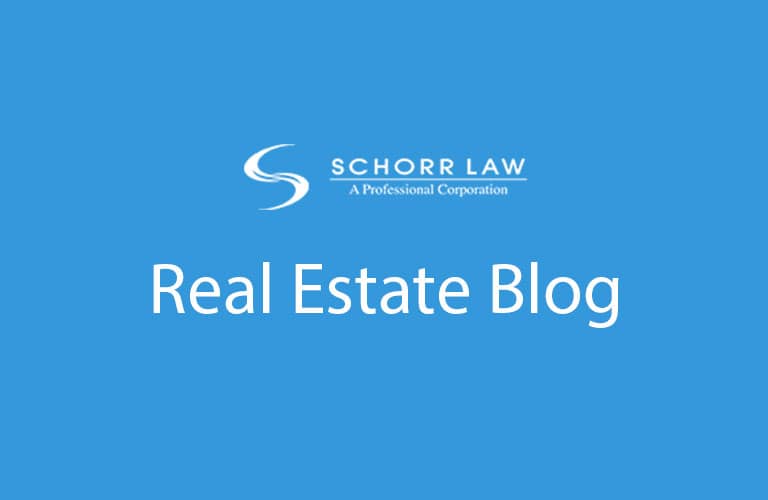 Zachary Schorr Attorney – Analyzing Real Estate Trends
Updated on August 21, 2018
This post is by Zachary Schorr, Attorney:
Every year I like to examine the real estate trends we are seeing in real estate litigation in Southern California.   In December 2015 Schorr Law will have been in existence for 10 years.  Over those ten years we have been fortunate, through hard work and tenacity to achieve remarkable results for our clients.  These results including, among other things, a $4.6 million dollar judgment for our clients, an adverse possession win following trial valued at over $2 million, and several jury trial wins – including one win where we received a unanimous jury verdict on all claims.
In these past ten years we have seen the most prevalent types of dispute change based on the real estate market.  During the real estate crash we saw a significant increase in commercial leasing disputes.  We represented both landlords and tenants in their efforts to resolve disputes typically involving the tenant breaching the terms of their long term lease.  On the landlord side, we were successful in obtaining judgments against the tenants for the balance due on the remainder of the lease term.  On the tenant side, we successfully negotiated early lease terminations to allow our clients to avoid judgments.  On the landlord side we represented owners of commercial shopping centers and strip malls and on the tenant side we represented everyone from restaurant owners, small business owners, franchisees and even large commercial franchisors and corporations.
When the real estate market began to take a turn for the better, the types of disputes we saw began to change.  The disputes then began to involved ownership disputes, purchase and sale disputes, specific performance cases, partition matters, quiet title matters and easement disputes.  These disputes centered around business and personal disputes the related to ownership interests in property and the desire to maximize the party's increased equity in their property.
Fortunately, by establishing high level of expertise in real estate matters, we are well positioned to deal with all types of real estate disputes no matter where the real estate market heads.
To see if you qualify for a free consultation with attorney Zachary Schorr, contact us at (310) 954-1877, [email protected] or by filling out the contact us box on the side of this page.