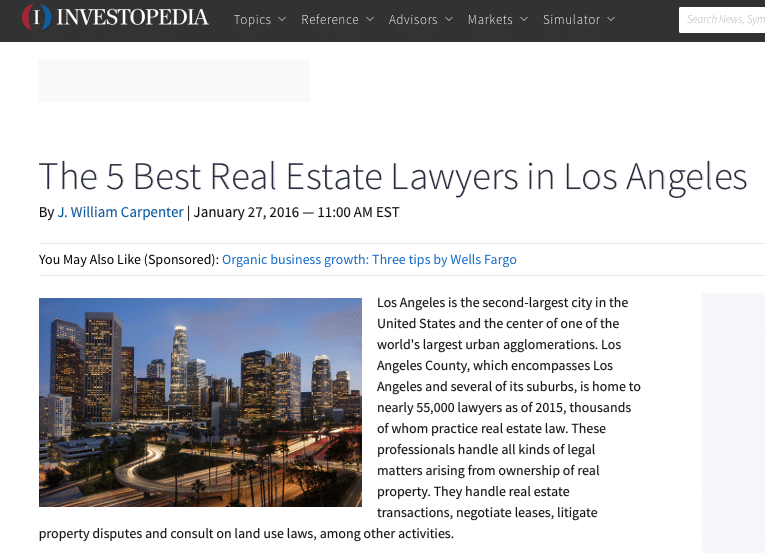 Zachary Schorr Named One of the Best Real Estate Lawyers in Los Angeles
Updated on August 3, 2022
Last week, we discovered an article on Investopedia.com where our Lead Attorney, Zachary Schorr, was named as one of The Best 5 Real Estate Lawyers in Los Angeles.
Mr. Schorr always strives to keep his clients happy and satisfied, whether it is at the beginning, middle, and end of a dispute. Being that he focuses primarily, and almost 100% on real estate matters, he knows what he is talking about, and has helped clients on a variety of real estate matters.
If you want to schedule a consult with one of the best real estate attorneys in Los Angeles, please do not hesitate to contact Schorr Law. You can contact us through 4 different ways: Sending us a message through our Contact form or email, or you can also contact us by phone at (310) 954-1877, or texting (310) 706-2265.