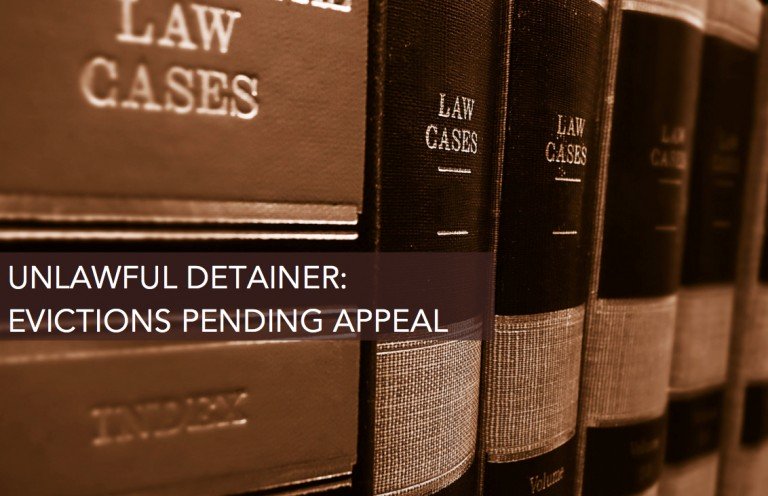 Unlawful Detainer: Evictions Pending Appeal
Updated on August 3, 2022
Litigate Unlawful Detainer Actions
Landlords who successfully litigate unlawful detainer actions should think twice before evicting the tenant from the premises. This is because tenants normally have a right to appeal the judgment. Indeed, this issue was front and center in Breach Break Equities, LLC v. Lowell.
The facts of the case are simple. The trial court entered judgment against the tenant and issued a writ of possession. Subsequently, the tenant appealed the judgment. Nonetheless, while the appeal was pending the landlord evicted the tenant from the premises and sold the tenant's property to a third party. (See Breach Break Equities, LLC v. Lowell  (2016) 6 Cal.App.5th 847, 850-51.)
Possession Order Appeal
The California Court of Appeal heard the case and reversed the possession order.  Moreover, because the landlord prematurely evicted the tenant the Court of Appeal ordered that the tenant was entitled to restitutionary damages. (Id. at 850.)
Thus, the lesson is simple. Tenants generally have at least 60 days to appeal a decision in an unlawful detainer action. Accordingly, it would be in the landlord's best interest to let the process play out before removing tenants from the premises. In fact, Breach Break Equities LLC v. Lowell summarized it best: a "landlord [who] evicts a tenant before the appellate rights of the tenant have been exhausted assumes the risk it will be subject to a full accounting and restitution if the judgment granting the writ of possession is reversed on appeal." (Id. at 853.)
Of course there are many other factors that go into to a landlord's decision to evict before the appeal period and it still can make sense. Everything is fact specific.
Our real estate attorneys in Los Angeles have a great deal of experience with unlawful detainer actions, and appeals. To schedule a consultation with an experience real estate attorney at Schorr Law, please do not hesitate to contact us by giving us a call at (310) 954-1877, or emailing us at i[email protected]. You can also send us a message by using our Contact Form.
Click on the categories below to read more unlawful detainer posts.