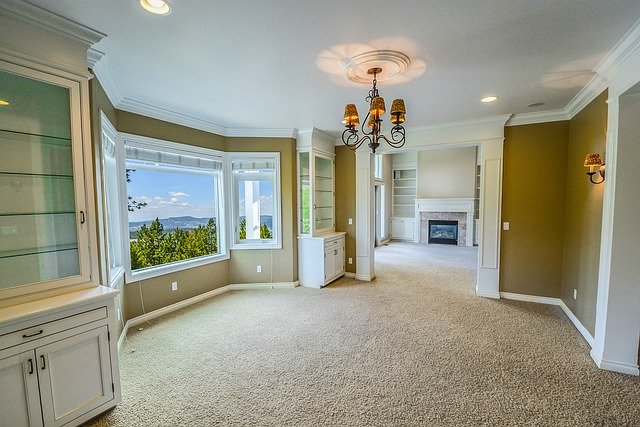 California Lease Abandonment – Consequences For Landlords
Updated on November 1, 2022
This article will cover what lease abandonment is and the consequences that can result from it.
What Is Lease Abandonment? And How Could That Affect Me?
Lease abandonment is exactly what it sounds like, a tenant voluntarily abandoning its obligations under a lease by leaving the premises before the lease period has ended.
However, to legally abandon a lease, certain elements must be met, including:
That the tenant intends to permanently abandon the lease; and
An external act by the tenant which is indicative of that intention. (Pickens v. Johnson, 107 Cal.App.2d 778, 787).
Whether these elements are met is a factual determination that is made on a case-by-case basis. (Boral v Caldwell, (1963) 223 Cal.App.2d 157, 162.) However, a landlord must exercise caution when dealing with lease abandonment. Specifically, if a landlord prematurely concludes abandonment and retakes possession of the premises, that landlord may risk a wrongful eviction claim by the tenant.
Therefore, landlords should proceed cautiously and utilize statutory provided procedures under Civ. Code § 1951.3 (for residential) and 1951.35 (for commercial) to determine whether there has been legal abandonment before taking any action.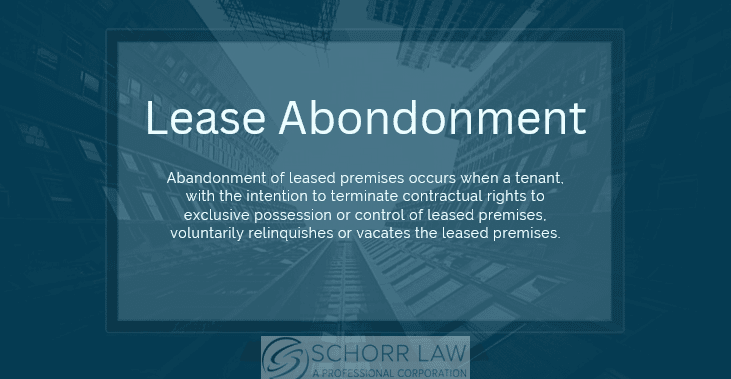 When presented with an actual tenant abandonment, a landlord may either
Accept the tenant's abandonment as a surrender or
Ignore the surrender and treat the lease as continuing.
If a landlord accepts the tenant's abandonment as surrender, the lease will terminate and there will be a whole host of issues that continue with respect to the unpaid and ongoing rental obligation.
Moreover, if a landlord ignores the surrender and treats the lease as continuing, that landlord may recover the remaining rent payments as they become due until the end of the lease period, subject to the duty to mitigate damages. However, for a landlord to recover the remaining rent, a lease must expressly provide for a California Civil Code Section 1951.4 remedy. Section 1951.4 generally requires that the landlord not to terminate the tenant's right to possession of the premises, and, that the landlord will not unreasonably withhold its consent for an assignment or sublease of the leasehold interest. Civ. Code, § 1951.4(a).
Ultimately, tenants should avoid abandoning a lease unless the landlord agrees to accept an offer of surrender. If the landlord does not accept, a tenant may be liable for the remainder of the rent due. For their part, landlords too should not hastily conclude abandonment, and should proceed cautiously when dealing with such, or otherwise risk a wrongful eviction of their tenant.
It is always best to run lease termination and abandonment issues by a qualified real estate attorney. Even if it seems that the abandonment, or landlord's acceptance of the premises back is common sense, properly documenting the true facts can be important to cut off future rent claims.
At Schorr Law, Our best commercial lease dispute attorney in Los Angeles have extensive experience with both commercial and residential lease termination disputes and resolution. Please do not hesitate to contact us today to discuss the same.
See related: What is a Sublease and When Can You Do It?