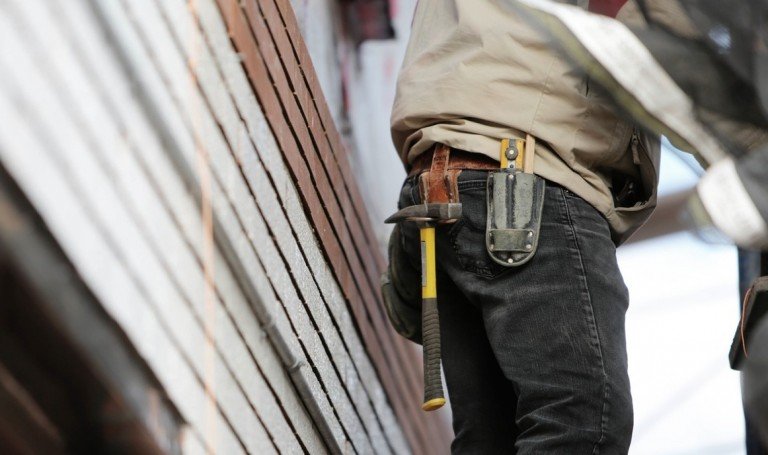 Mechanic's Liens In California – Rights and Responsibilities
Updated on February 2, 2018
While many people may know the general concept of a mechanic's lien, they may not know about the details of how this type of lien actually works and how to get it removed.  We have outlined the important aspects of a mechanic's lien below, starting from the definition of a mechanic's lien and ending with how an owner can remove this lien.
Mechanic's Lien in General
A lien is a right to keep possession of property belonging to another person until a debt owed by that person is paid off.  A mechanic's lien can be recorded against a property to secure payment of a claim by anyone who supplied labor or materials for improvement of that property, and when recorded, it has priority over any subsequent lien, mortgage or trust deed. (Civ. C. §§ 8400, 8404, 8430, 8450.)  The purpose of this type of lien is to prevent property owners from taking advantage of laborers, which is why the statute is written in their favor. (Wm. R. Clarke Corp. v. Safeco Ins. Co., 15 Cal. 4th 882, 887, 938 P.2d 372, 375 (1997).)
Persons Who May Claim a Lien
Anyone providing labor or materials for a work of improvement may record a mechanic's lien, including the direct contractor and every subcontractor and supplier. (Civ. C. §§ 8400-8404.)  A claimant may recover for "work authorized for a work of improvement." (Civ. C. § 8400.)  "Work" is defined as including "labor, skills, services, material, supplies, equipment, appliances, power, and surveying, provided for a work of improvement." (Civ. C. §§ 8022, 8048.)  This means that the scope of what may be recovered for or considered part of a mechanic's lien is pretty broad.
Amounts a Claimant May Recover
A mechanic's lien covers the reasonable value of the work provided or its contract price; whichever is less. (Civ. C. § 8430(a).)  However, it does not cover damages assessed for delay (i.e. amounts compensating the contractor for business disruption, lost profits, etc.), even if their contract expressly authorizes it.  In Lambert v. Sup. Ct., the court held that "the function of the mechanic's lien is to secure reimbursement for services and materials actually contributed to a construction site, not to facilitate recovery of consequential damages." (Lambert v. Superior Court, 228 Cal. App. 3d 383, 388, 279 Cal. Rptr. 32, 36 (Cal. Ct. App. 1991).)  In addition, no attorney's fees can be recovered under the mechanic's lien or as part of the costs of suit in an action to enforce the lien, even if the claimant has a contractual right to attorney's fees. (Abbett Elec. Corp. v. California Fed. Sav. & Loan Assn., 230 Cal. App. 3d 355, 359, 281 Cal. Rptr. 362, 365 (Ct. App. 1991).)
Procedural Requirements
The claimant must give the owner, general contractor, and construction lender preliminary notice before filing a mechanic's lien. (Civ. C. § 8200.)  However, if the claimant is under a direct contract with the owner, he will only have to give notice to the construction lender. (Civ. C. § 8200(e)(2).)  The purpose of this notice is to inform a non-contracting owner of construction on his or her property, which is why it is not required when the owner had actual knowledge (i.e. a direct contract with the claimant) of the improvements being made.
The notice's contents must comply with Civil Code Section 8416(a), and the claimant must obtain proof of service on all required parties.  The claimant has 90 days after completion of the work of improvement to record the mechanic's lien. (Civ. C. §§ 8412, 8414.)  However, if the owner records a notice of completion the general contractor will have only 60 days and other claimants only 30 days to record a claim. (Civ. C. §§ 8412, 8414.)
Claimant's Suit to Foreclose Lien
Once the claimant records the lien, he or she has 90 days to commence suit to foreclose on it; after 90 days, the lien expires and becomes unenforceable. (Civ. C. § 8460(a).)  Within 20 days after commencing the foreclosure action, the plaintiff must record a lis pendens (notice of pending action) in the office of the county recorder where the property is located. (Civ. C. § 8461.)  The purpose of this lis pendens is to put any future purchasers or lenders of the property on constructive notice of the foreclosure action.
Owner's Removal of Lien
The owner can dispute the mechanic's lien in the court action brought by the claimant. However, court actions may take time, and an owner may want to sell the property or obtain financing in the meantime.  The owner can remove the lien to free up the property for sale or financing by obtaining a mechanic's lien release bond. (Civ. C. § 8424.)   To do this, the owner must obtain a surety bond in favor of the lien claimant for 125% of the amount claimed. (Civ. C. § 8424.)  This bond, which must be some sort of liquid collateral (cash), will basically serve as a substitute for the lien to attached to rather than the owner's property.  The owner will now be free to sell or finance the property without any liens in the way, but he or she will still need to defend the court action with the claimant to not forfeit the amount held in bond.
The real estate attorneys at Schorr Law have handled various issues between contractors and owners. For help, contact us at (310) 954-1877, [email protected] or by using the Contact Form.
See related: Mechanics Liens: 90 Days To Foreclose on a Mechanic's Lien