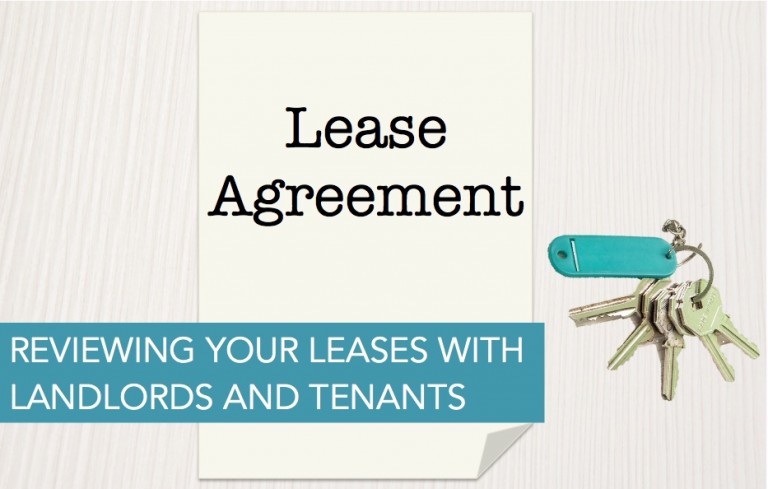 Reviewing your Leases with Landlords and Tenants
Updated on June 30, 2022
Landlords, have you reviewed your leases with your tenants? Tenants, have you reviewed your landlord's lease? Commerce and the press of business often take time away from performing necessary legal due diligence, and in the ever changing world of landlord-tenant law, the down side can cost you rights you may not discover until it's too late.
For instance, there are limitations on waiving the right to a jury trial in residential lease disputes not involving an eviction. While mediation may be an option, it is not required to preserve the right to obtain attorney fees. All you have to do is request mediation, and if the other party declines, you have at least preserved your right to seek attorney fees if you win the dispute in court. But any other form of alternative dispute resolution (ADR), such as arbitration or "binding" arbitration, cannot be forced on a tenant. There are, of course, exceptions.
If you are a tenant in multi-family housing, such as an apartment building, condominium or townhouse complex, you are protected from "signing away" a host of rights. If you are a landlord hoping to reduce the costs of court actions (litigation), making changes to the standard California Association of Realtor's (CAR) forms may be of no force or effect. Know your rights. Know your duties.
Whether you are about to enter into a commercial or residential lease there are many key provisions and key terms in a lease for landlords and tenants to consider before finalizing the lease term.  Below, is a list of just a few of the key lease terms that landlords and tenants should pay attention to:
Common Area Maintenance Expenses:  In commercial triple net (NNN) leases the tenant is often responsible for their pro-rata share of common area maintenance expenses.   This provision and what is associated with common area maintenance expenses is important.
Real Estate Taxes:  Many commercial leases put the tax obligation on the tenant.   Taxes can increase if the property is sold or reassessed.
Exclusive Use Provision:  Are you selling ice cream at your leased premises and have concerns about a frozen yogurt shop opening up next door?
Lease Renewal Option:  Can you extend your lease?  If so, what will the rent be?
Purchase Option:  Does your lease include a right of first refusal or a purchase option?  If so, how do you exercise it?
Holdover Rent:  What happens if you stay in the leased premises longer than the lease permits.  Does your lease become month to month?  What is the rent?
Rent Control:  Is your residential lease subject to rent control limitations?
Parking:  Where can you and your guests or customers park?
Attorneys' Fees:  If there is a dispute concerning your lease or lease premises does your lease contain a prevailing party attorney fee provision?
Schorr Law has experience with a variety of real estate matters, including commercial and residential lease disputes. We also offer commercial lease counseling. To inquire about a free 30-minute consultation, contact us by phone at (310) 954-1877, or text us at (310) 706-2265.