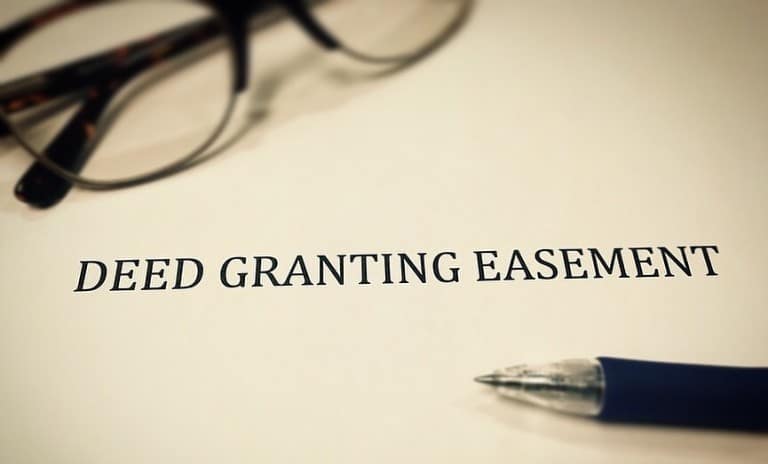 Property Owner Cannot Create Easement Over Own Land
Updated on September 27, 2023
An easement is defined as a "nonpossessory interest in the land of another that gives its owner the right to use the land of another or to prevent the property owner from using his land." (Beyer v. Tahoe Sands Resort (3d Dist. 2005) 129 Cal.App.4th 1458, 1472.) The land that the easement is attached to is referred to as the dominant tenement, while the land burdened by the easement is called the servient tenement. (Ibid.) Further, easements require "a unity of title, in that title and ownership of both tenements must be coextensive and equal in validity, quality, right to possession, and all other characteristics." (Beyer, supra, 129 Cal.App.4th at 1473.)
Merger Doctrine Real Estate
Accordingly, under what is referred to as the merger doctrine, easements are extinguished when the person entitled to the easement becomes the owner of the underlying/burdened land (i.e. when title merges to one individual). (See Civ. Code § 811.) However, the easement is not extinguished "if the person has unequal title or rights in the servient and dominant tenements." (Beyer, supra, 129 Cal.App.4th at 1474.) It is crucial to note that these same principles also apply to the creation of easements.
An easement in land which he himself owns
It necessarily follows that a person cannot have "an easement in land which he himself owns." (Wilson v. Pacific Elect. Ry. Co. (1917) 176 Cal. 248, 254; see also Popvich v. O'Neal (1963) 219 Cal.App. 2d 553, 557-558; Civ. Code § 805.) Specifically, California Civil Code § 805 states that a servitude (i.e. an easement) cannot be held by the person who owns the servient tenement. It is clear that the entire purpose of this statute is to avoid nonsensical easements—easements that are undoubtedly unnecessary because the owner already owns the land subject to the easement. (Beyer, supra, 129 Cal.App.4th at 1475.)
At Schorr Law we have experienced real estate attorneys in Los Angeles. Schorr Law is a Professional Corporation of property easement disputes Los Angeles. If you believe that you may have a civil claim for damages regarding another's invalid easement, feel free to contact Schorr Law, APC by phone at (310) 954-1877, by email at [email protected] or by filling out the contact form on this page.