Attorneys Fees in Partition Cases – Argues Appeal
Updated on June 6, 2023
Attorneys Fees in Partition Cases
Last week, Schorr Law was fortunate to get the opportunity to argue a partition fees case in the Court of Appeals, 2nd District. After Schorr Law prevailed on summary judgment on behalf of its client in the trial court, it made a motion for attorneys' fees under two different theories (1) they were provided by contract and, alternatively (2) the fees should be awarded based on the common benefit.
Co-tenancy Agreement
In that matter, the parties had what essentially amounted to a co-tenancy agreement governing their relationship and ownership of the property. In fact, it is quite common for co-owners of real property, especially tenants in common, to have a written agreement governing the co-owners rights and duties and typically such agreements have an attorney fee provision. The trial court ultimately awarded prevailing party attorneys' fees per the parties' written agreement and under Civil Code section 1717.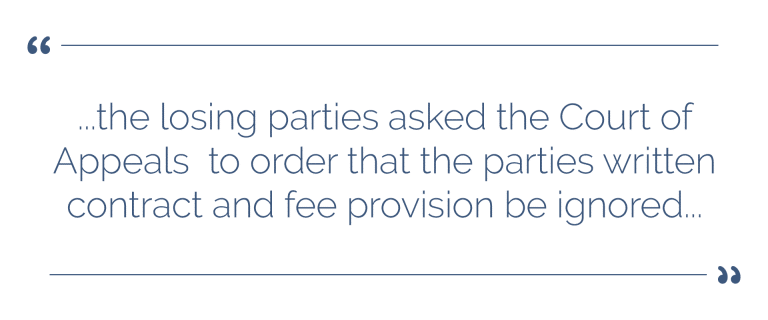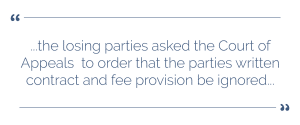 Loosing Party Arguments
The losing parties then appealed arguing that an award of attorneys' fees in a partition matter is governed exclusively by Civil Code 874.010 which deals with an award of attorneys' fees in partition matters. Essentially, the losing parties asked the Court of Appeals to order that the parties written contract and fee provision be ignored.
It appears, based on oral argument, that the Court of Appeal may not address the exclusiveness argument made by the losing parties in this action, but it will be interesting to see if they do. We suspect, if they do, they will confirm the freedom of parties to contract and reinforce California's general preference for protecting the parties' freedom to contract.
For help with your partition matter, please do not hesitate to contact our Los Angeles based real estate attorneys at Schorr Law. Partition cases are an extensive part of our real estate litigation practice so we are happy to participate in your partition should the need arise. Contact us at Schorr Law today to see if you qualify for a free consultation. You can call (310) 954-1877 or send us an email at [email protected]. You can also text us at (310) 706-2265.
By Zachary D. Schorr, Esq. (Lead Trial Attorney at Schorr Law, APC)
See related: What is a Partition Action?