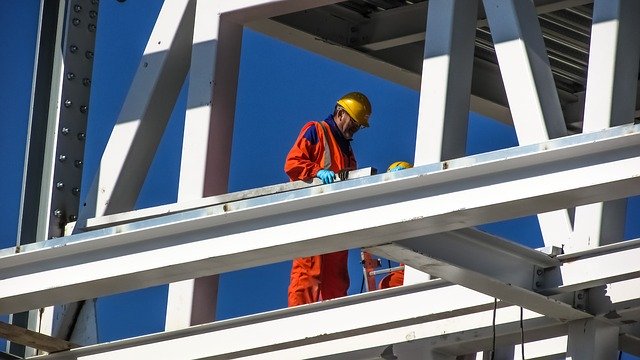 Mechanic's Liens during Coronavirus
Updated on April 21, 2020
 The Use of Mechanic's Liens during Coronavirus (when clients can't pay)
Despite the various stay at home orders in place due to COVID-19, construction does not appear to be slowing down in most parts of Southern California. However, with the rise of unemployment and the negative impact of COVID-19 on other industries, contractors may be asking themselves what they can do to protect themselves if their client cannot pay.
In situations where a client cannot pay, contractors currently still have the remedy of recording a mechanic's lien during Coronavirus against the subject property and subsequently foreclosing. However, unlike before the national emergency relating to COVID-19, a contractor's current ability to litigate a mechanic's lien foreclosure action may be limited from a practical perspective.
First, it may be a lot more difficult to record a mechanic's lien. For example, in Los Angeles, the County Recorder's office is closed to the public.  Although the Los Angeles County Recorder's office is still accepting documents for recording, it is no longer allowing people to walk in documents for recording. Thus, for an average person, the only way to submit a document for recording is to mail it in. This can make it a lot more difficult to determine whether and when your lien was properly recorded. This, in turn, could affect a contractor's ability to calculate the deadline to file an action to foreclose its mechanic's lien within the 90 day statutory period.
Second, courts in California have greatly reduced their operations in response to the COVID-19 national emergency. While some, but not all, courts are still accepting new filings, the courts' ability to hear matters are limited. Courts in California have diverted resources to addressing emergency, criminal, and health and safety matters. This means that any lawsuit you file to foreclose a mechanic's lien will take much longer to resolve than it would usually, even after the state of emergency is lifted. The inability to file a new lawsuit in certain counties may also make it more difficult to ensure that a contractor timely files a foreclosure action within 90 days of when the mechanic's lien is recorded.
Even with the above hurdles, contractors can and likely should still use mechanic's lien as a collection tool against clients who cannot pay.  With everything going on, it may actually be very important to timely record a lien to preserve the priority of your claim against other potential creditors, including claims by other contractors, subcontractors, workers, or suppliers on the same job. This, of course, does not preclude the option of negotiating with the homeowner for payment. However, it may be important to preserve any claims in the meantime.
Schorr Law has experience with mechanic's lien and other contractor disputes. To see if you qualify for a free 30-minute consultation regarding filing mechanic's liens during Coronavirus, please contact us by phone, email, or send us a message through our contact form.