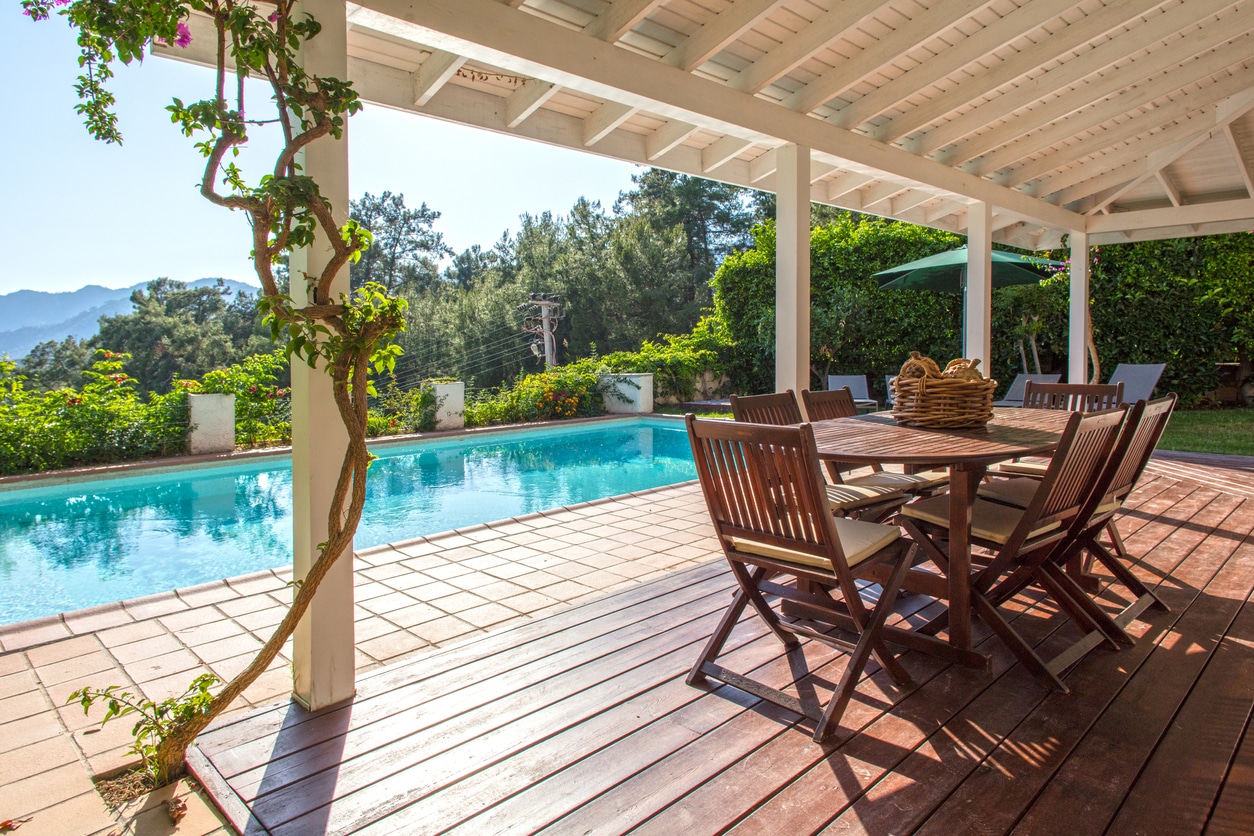 Tips To Consider Before Buying A Luxury Vacation Home
Updated on August 15, 2023
Are you considering buying a vacation home but not sure where to start? Then you've come to the right place! Our lead real estate litigation attorney offers some luxury vacation home buying tips below.
Summary:
Just like it takes a while to plan a vacation, the same applies when buying a luxury vacation home. Here's what you need to think about before you buy one:
Investigate restrictions
Choose the best location
Consider the rental season
When to use for business vs leisure
Keep it running well
Don't forget about permits!
What do Purchasers of Luxury Vacation Homes Need to Know Before They Buy?
The first thing the buyer of a luxury vacation home needs to investigate before they buy is restrictions.  Buyers should look for any prohibitions or limitations placed on the owner by the City, County, State or Homeowner's Association.
At this point there is no uniformity in what different jurisdictions allow for vacation rentals.  Some cities prohibit vacation rentals all together while others limit the number of days, number of rentals or even the number of rentals in a given week.
We cannot stress enough the need to investigate current restrictions and new restrictions that are being debated by the various jurisdictions.
Luxury Vacation Home Buying Tips for Choosing Best Location
The next luxury vacation home buying tips are for choosing the best location. Our view is the best location to purchase a vacation home is in a traditional vacation location.
This may seem obvious, but the goal is to avoid picking a location where they may soon ban vacation rentals.  Therefore, an ideal location is one that is known for having a big transient vacationing population.
You can think of these locations as places where the population swells on the weekends and holidays as opposed to a location where people live full time.
But, even this is not a guarantee against having the vacation rental banned as many second home communities are becoming first home communities with the rise of remote work.
Other facts to consider when picking a location is what does the rental season look like.  For example, it might be nice to have a beach house, but if it only rents for 8 weeks a year that can alter the owner's bottom line.
Consider a location where there are year round rentals – guests coming regardless of the season, even if different seasons command different rates.
How to Get the Highest ROI if you Plan to Use it for Both Business and Pleasure?
Getting the highest return on investment involves a number of factors. If you plan to use for business and pleasure then the easiest strategy is to avoid going to the rental for pleasure during peak seasons, in demand weekends and holidays.
But, that strategy winds up placing investment way over pleasure.
Alternatively, limit your stays to certain time periods or investigate if the market has a shoulder season and visit during the shoulder season.
Also, if you make the vacation rental a high quality rental – up to your own high standards – you will wind up enjoying your property more yourself while also commanding higher rent.
People treat well maintained property better than they would if the property has problems, so keep it running well during your personal visits and enjoy the rewards with better reviews and guest experiences.
There may also be tax advantages and limitations to treating the property as a business that can help maximize the return on investment.
Schorr Law's real estate attorneys have years of experience with real estate litigation. To schedule a consultation with one of our attorneys, please give us a call or send us a message here.