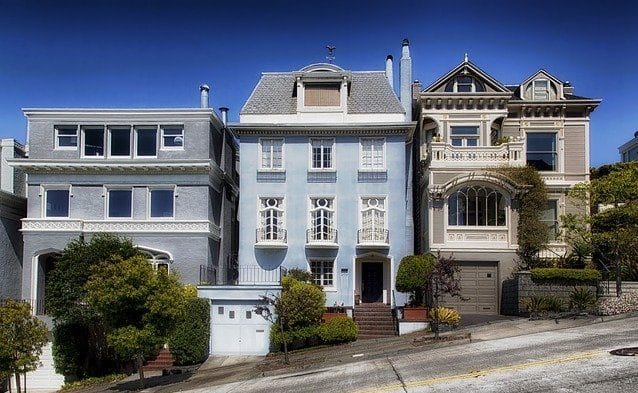 What is a Deed?
Updated on April 3, 2020
What is a deed? Are there different types of deeds? What is each type of deed(s) used for? In this blog, we will give an overview on deeds.
A dispute that involves the ownership of real property can generally be resolved by reviewing a deed. Deeds are important legal tools that are used when owners of real property (the grantor) transfers, sells, or gives real property to another (the grantee) by executing a writing instrument (the deed) that satisfies statutory requirements. Estate of Stephens (2002) 28 Cal. 4th 665.
Essential Elements for Deeds:
Properly executed deeds must: (1) be in writing; (2) name the grantor and a grantee; (3) be signed by the grantor or the grantor's agent; (4) be delivered to the grantee; and (5) be accepted by the grantee. Cordano v. Wright (1911) 159 Cal. 610, 616; Wilson v. White (1890) 84 Cal. 239, 242–243; Green v. Skinner (1921) 185 Cal. 435, 439; Cal. Civ. Code § 1091; Cal. Civ. Code §1054; Cal. Civ. Code § 1624(a).
It is not necessary for deeds be recorded in order to transfer title of the real property. Accordingly, deeds that have not been recorded are still considered to be valid. Kimbro v. Kimbro (1926) 199 Cal. 344. However, a deed should be recorded to give constructive notice to subsequent parties who may later claim an interest in the property. Hochstein v. Romero (1990) 219 Cal. App. 3d 447, 452. In addition, recording a deed in the public records serves as evidence of the existence and content of the original recorded deed and its execution and delivery by each person who executed it. Cal. Evid. Code § 1532.
The state of California allows for a variety of deeds to be used when conveying real property, including a grant deed, interspousal grant deed, warranty deed, and a quitclaim deed.
Grant Deed
A grant deed is frequently used in the state of California. If the term "grant" is used in an agreement or conveyance, it usually implies that it is a grant deed rather than a quitclaim deed. Klamath Land & Cattle Co. v. Roemer (1970) 12 Cal. App. 3d 613, 618. A grant deed is presumed to convey the grantor's entire interest in the property, including any interest acquired by the grantor subsequent to the date of the deed. Cal Civ. Code § 1106.
Generally, whenever a grant deed is executed conveying real property, the grantor impliedly covenants:
(1) that prior to the execution of the conveyance he or she has not conveyed the same estate, or any right, title, or interest therein, to any person other than the grantee and
(2) that such estate is, at the time of the execution of said conveyance, free from any encumbrance that is done, made, or suffered by the grantor, or any person claiming under the grantor, such as his or her agents, employees, or representative. Cal. Civ. Code § 1113; Evans v. Faught (1965) 231 Cal. App. 2d 698, 706; Baker v. Ramirez (1987) 190 Cal. App. 3d 1123, 1136.
Interspousal Grant Deed
An interspousal grant deed conveys real property between two married individuals. It can be used in a number of circumstances, such as to correct an erroneous vesting in a purchase transaction, to transfer an interest in settlement following a divorce, to terminate or create a joint tenancy, to create a tenancy in common or to create a community property interest. Married couples in the state of California are also able to hold title to real property as "community property with right of survivorship." Cal. Civ. Code, § 682.1.
Warranty Deeds
Warranty deeds are the least frequently used deeds in the state of California. It expressly warrants title to a real property and the quiet possession of the real property to the grantee. The grantor thereby agrees to defend the premises against any unlawful claim to the title or possession of the property conveyed by any third person. See Cal. Civ. Code § 3304; Barberi v. Rothchild (1936) 7 Cal. 2d 537. Upon breach by the grantor, the grantee   may recover the purchase price with interest, and expenses properly incurred in defending the grantee's possession. See Id.
Quitclaim Deeds
This type of deed is used to transfer any interest in real property that the grantor may have at the time of conveyance. Osswald v. Anderson (1996) 49 Cal.App.4th 812, 820. It contains no warranties of any kind.
 A quitclaim deed
transfers to the grantee all of the right, title, and interest that the grantor had at the time the deed was executed and delivered which are capable of being conveyed by a deed. City of Manhattan Beach v. Superior Court (1996) 13 Cal. 4th 232, 239.
A quitclaim deed does not contain any implied covenant or warranty of title, freedom from encumbrances, or the grantor's right of possession. Southern Pac. Co. v. Dore (1917) 34 Cal.App. 521, 522–523. It is a valid instrument even though the grantor does not have any possessory estate or present right to occupy the property. Westlake v. Silva (1942) 49 Cal.App. 2d 476, 478.
The attorneys at Schorr Law have extensive experience in dealing with property disputes. To schedule a consultation, please give us a call at (310) 954-1877, or email us at
[email protected]
. You can also send us a quick message through our
contact form!