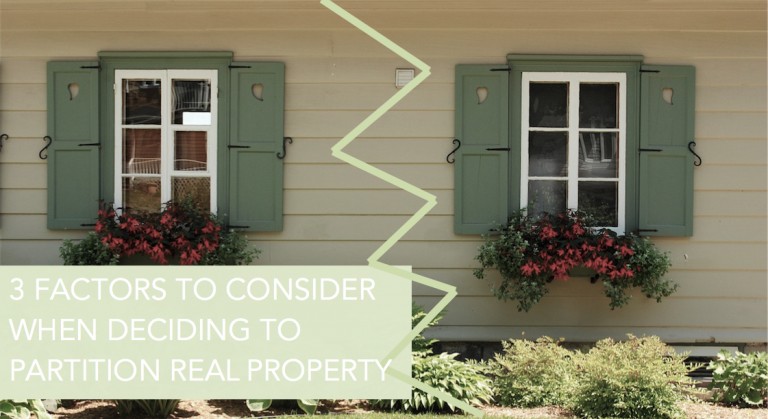 3 Factors to Consider When Deciding to Partition Real Property
Updated on February 7, 2018
As active real estate attorneys in California we frequently have the opportunity to litigate partition claims throughout the state. Note, partition claims involve the decision by an owner of real property to force a co-owner to sell the property. These are powerful claims because they are difficult to defeat absent a waiver or a right of first refusal.
As part of our representation of both plaintiffs and defendants in partition claims we typically analyze several key issues, including but not limited to, the following:
Ownership: Does record title accurately reflect who the true owners of the property are? If not, you may want to consider a quiet title action or cross-complaint so that the court can identify the true owners of the property.   If so, consider whether there are any special defenses one of your co-owners may have, see 2 below.
Defenses: Are there any defenses available to the unlawful detainer? These defenses include contractual defenses, a right of first refusal or even a waiver.
What will the partition cost? Before entering into a partition action the parties should consider the cost and how that will affect the equity in the property. As part of any partition claim there are several categories of costs to consider. These costs include court costs, attorneys' fees, the cost of a receiver and the cost of a partition auction or private sale (broker commission).
When we analyze a partition case we look at these three factors generally as well as many other factors to help our clients make the best decision on how to litigate their partition claim. Our goal is always to maximize the equity our clients can expect to receive as a result of their partition claim. To inquire about a free 30-minute consultation with an experienced California Partition Attorney, contact us today at [email protected], (310) 954-1877 or by filling in the contact us box on this page.
See related: How to Obtain Partition by Sale Instead of Division in Kind