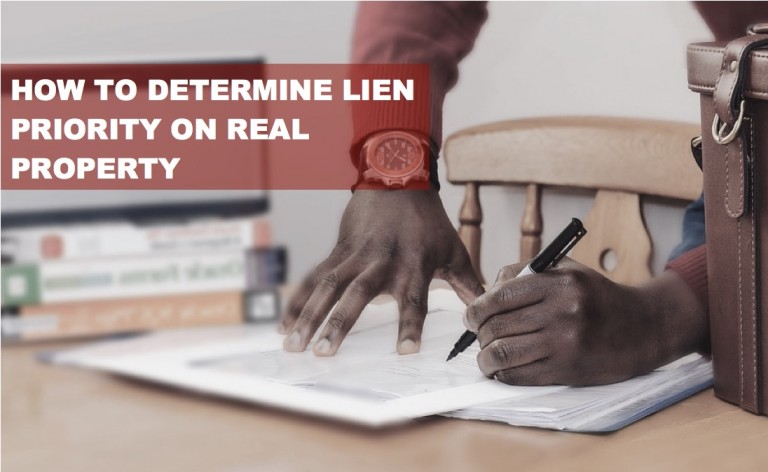 How to Determine Lien Priority on Real Property
Updated on June 16, 2021
As real estate attorneys in Los Angeles, we frequently deal with lien priority disputes.  These are disputes involving parties conflicting claims over priority in the equity in real property. We see these types of disputes frequently and generally recommend that before any party takes a position on lien priority they do their due diligence on recording priorities. In general, the rule in California is that the first to record is the first to have priority. That means that whoever records their lien with the county recorder's office first has priority over subsequently recorded liens by other banks and lien holders.
At Schorr Law, we typically take several steps to determine lien priority. First, we review our client's files to determine the liens that our client already knows about. Second, we look in our legal research database to examine the history of recorded liens on the property. Third, we recommend obtaining a title report, which we examine in great detail. Finally, we determine if everything on the title report matches the information we have otherwise compiled. We are surprised by the number of times the title report does not necessarily match up with either what our clients think encumber the property or by what our other research shows. In these situations we work with the title company to alter the title report or, if necessary, bring a quiet title lawsuit to fix the recording priorities so that the issues in the title report can be resolved.
Of course, if there is a problem with lien priority and the title report not showing a lien claimant's lien we also consider whether title insurance can help with the cost of resolving this issue and help our client's tender and pursue such title insurance claims.
For help with your lien priority issues and to inquire about a free initial consultation regarding the same, contact Insurance coverage disputes lawyer in Los Angeles at Schorr Law, APC at [email protected] or (310) 954-1877. You can also send us a message by using our Contact Form.