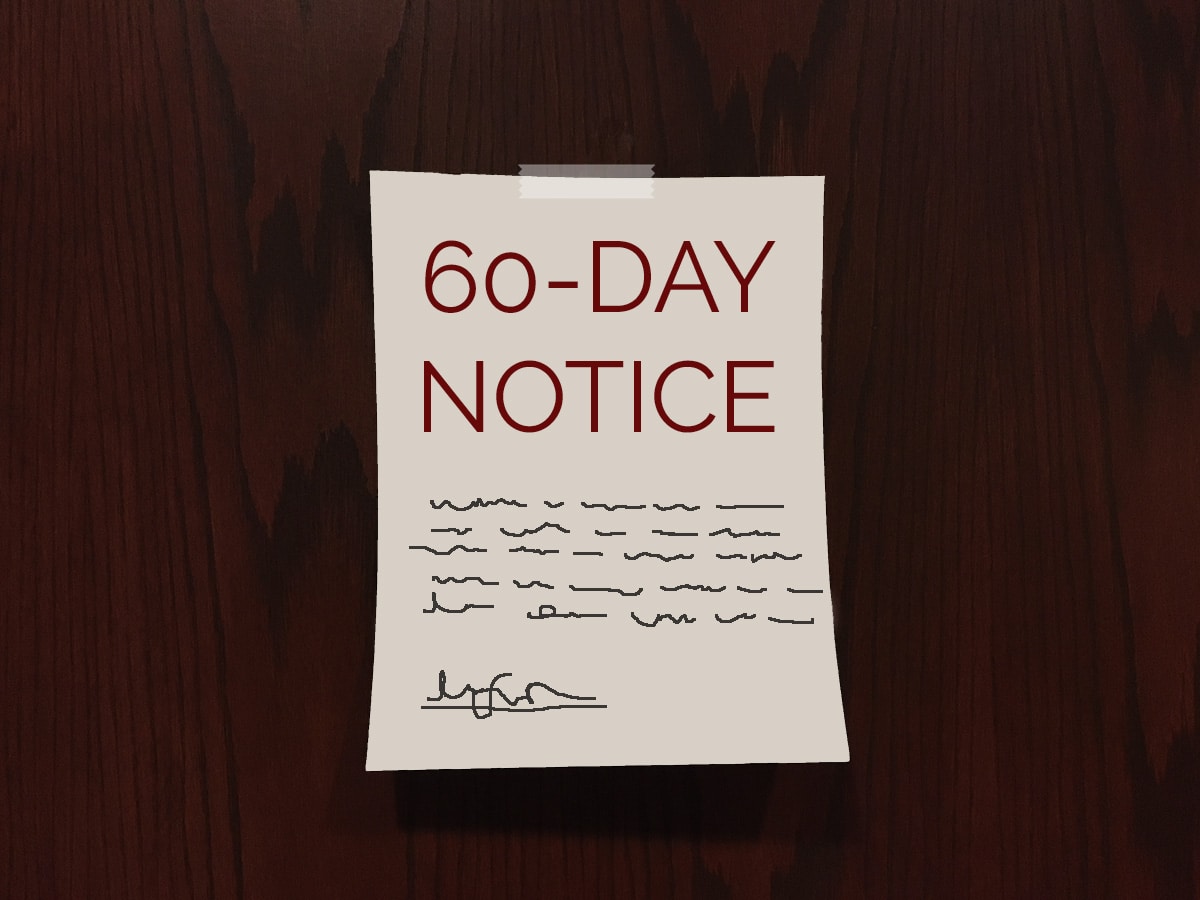 Terminating the Tenancy via a 60-Day Notice prior to filing an Unlawful Detainer
Updated on September 7, 2021
California civil code 1946.1
Civil Code section 1946.1 requires that a landlord give a residential non-fixed term tenant who has resided in the unit for at least one year at least 60-day notice of termination. If a jurisdiction is not subject to local rent control, a landlord typically does not need to state his or her reason for serving the notice—the notice to terminate can be served for any reason or no reason at all. (See People ex rel. Dept. of Transp. v. Lucero (1980) 114 Cal.3d 166, 174-176.)
California civil code 1942.5
However, a landlord is not permitted to evict a tenant for retaliatory reasons. (Civ. Code § 1942.5) Accordingly, a landlord can avoid a successful retaliatory eviction defense by providing the tenant a "good faith" reason for his or her eviction in the notice to terminate. (Civ. Code § 1942.5(e).) On the other hand, in rent controlled jurisdictions, a good faith reason is generally mandatory (e.g., Los Angeles, San Francisco, and West Hollywood). (Cal. Prac. Guide Landlord-Tenant Ch. 7-C.)
Further, a 60-day notice must:
Be in writing;
Unequivocally demand termination of the tenancy in no less than 60 days; and
Contain a statement regarding reclaiming abandoned personal property. (Civ. Code §§ 1946, 1946 (h); Turney v. Collins (1941) 48 Cal.2d 381, 391-392.)
Accordingly, if a notice does not contain all of the following, it will be deemed invalid and will affect the landlords ability to bring an unlawful detainer action. Further, rent controlled jurisdictions may impose additional notice requirements.
For assistance with evicting your tenant in order to pursue an unlawful detainer action, please do not hesitate to contact Schorr Law. You can contact our top real estate attorney in Los Angeles through any of the following ways: Give us a call at (310) 954-1877, send us an email to [email protected] or you can also fill out our contact form and send us a message on the Contact Us page. More of a texting person? You can also send us a text to (310) 706-2265.