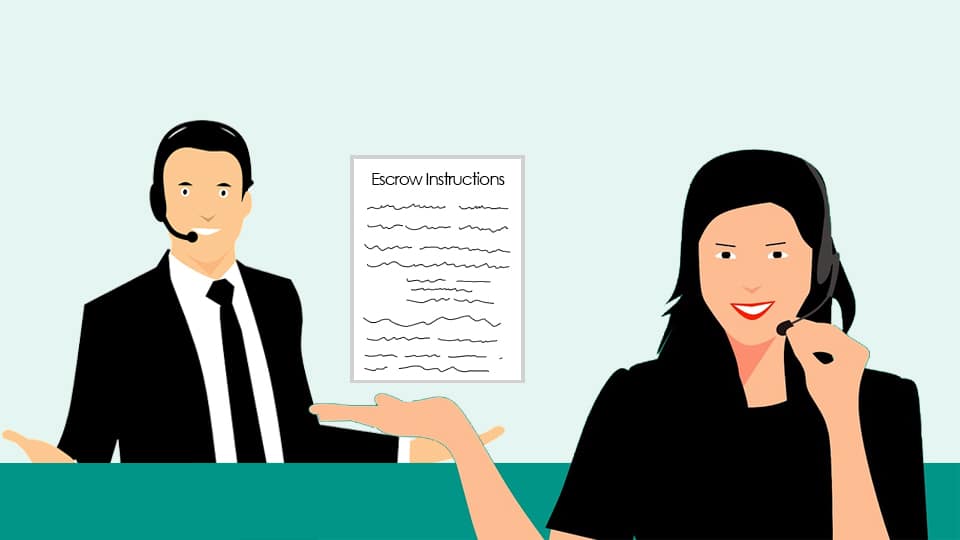 Who is the Escrow Agent and What are the Duties and Liabilities in Real Estate
Updated on June 15, 2021
Who is the Escrow Agent
If you purchased a house, escrow was likely involved. Our prior blog, The Escrow Agent, discussed escrow's limited role in the purchase and sale process. In this blog, we go over the duties and liabilities that pertain to escrow. The function of escrow is essentially to have a neutral place where the parties to a purchase and sale.
To repeat from our earlier blog, the parties to an escrow are only entitled to have escrow perform the parties' underlying escrow instructions. (Summit Financial Holdings, Ltd. v. Continental Lawyers Title Co. (2002) 27 Cal. 4th 705, 711.) Those instructions must come from the principal – i.e., the buyer and/or the seller. (Spaziani v. Millar (1963) 215 Cal. App. 2d 667, 682.) Escrow need only comply with third party instructions, such as those from a lender for example, when instructed to do so by the principals. (See Money Store Investment Corp. v. Southern California Bank (2002) 98 Cal. App. 4th 722, 726.)
Escrow Agent's Duties and Liabilities
The escrow holder is required to strictly comply with each and every term and condition of the instructions. (Amen v. Merced County Title Co. (1962) 58 Cal. 2d 528, 531–532.) In the event escrow receives conflicting instructions from either the buyer or seller, escrow must clarify the instructions before it can close. (Kirk Corp. v. First American Title Co. (1990) 220 Cal. App. 3d 785, 807.) Indeed, if escrow closes without resolving the uncertainties, escrow may be liable for any possible harm to the parties. (Spaziani v. Millar (1963) 215 Cal. App. 2d 667, 681–682.)
Generally, when escrow performs the parties' instructions, escrow is under the duty to exercise ordinary care, skill, and diligence toward each of his or her principals. (Amen v. Merced County Title Co. (1962) 58 Cal. 2d 528, 532.) But, outside of the instructions, an escrow's duties are limited. This is consistent with escrow's limited function and role. But what if the buyer no longer wants to buy the house? What if the seller no longer wants to sell the house? Can you get out of your contract? All these point you need to understand before sign the contract.
An exception exists when escrow learns of material facts that are not within the knowledge of the interested principal. Particularly, escrow has a fiduciary duty "to communicate to his principal knowledge acquired in the course of his agency with respect to material facts which might affect the principal's decision as to a pending transaction, particularly where … he knows that the principal is looking to him for protection as to those very facts of which he has knowledge." (Kirby v. Palos Verdes Escrow Co. (1986) 183 Cal. App. 3d 57, 64–65.)
Some of the available claims to injured parties for escrow's failure to comply with instructions are breach of contract, negligence, or breach of fiduciary duty. (Castillo v. Express Escrow Company (2007) 146 Cal. App. 4th 1301, 1305; Summit Financial Holdings, Ltd. v. Continental Lawyers Title Co. (2002) 27 Cal. 4th 705, 711, 715.) Moreover, attorney's fees may also be available under the "tort of another doctrine" if escrow's failure to comply with the instructions resulted in harm that was the natural and proximate cause of the escrow holder's negligence. (Prentice v. North Am. Title Guaranty Corp., Alameda Division (1963) 59 Cal. 2d 618, 620.)
Our Los Angeles based real estate attorney at Schorr Law have a great deal of experience with real estate matters and disputes, including escrow disputes related to an escrow agent's duties and liabilities, and purchases sales dispute Los Angeles. To see if you qualify for a free 30-minute consultation, contact us today!
See related: Can a Buyer Close Escrow and Then Sue?