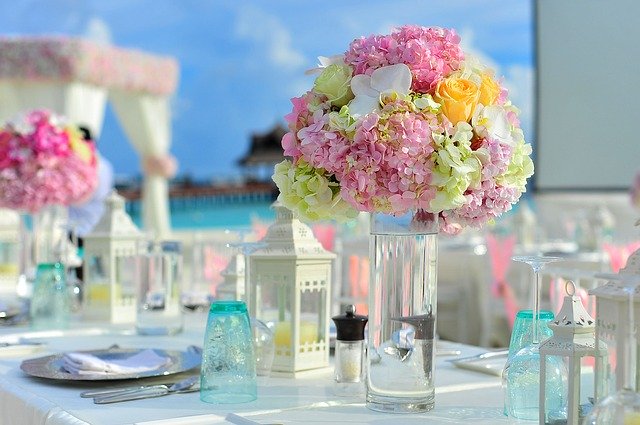 Event Cancellation Coverage and The Coronavirus Outbreak
Updated on March 19, 2020
COVID-19 (Coronavirus) is affecting everyone's lives.  To add to the distress, event organizers from individuals to corporations are having to cancel events to comply with governmental mandates aimed at minimizing crowds and the spread of the virus.  For example, earlier this month, California Governor Gavin Newsom ordered statewide cancellation of gatherings over 250 people through the end of the month, which government officials say is likely to be further extended.  Six bay area counties within California took Newsom's executive order further and issued "shelter in place" orders for roughly its 6.7 million residents until at least April 7, 2020.  These counties include, San Francisco, Santa Clara, San Mateo, Marin, Contra Costa, and Alameda.  Moreover, other states such as Illinois, Indiana, New York, Louisiana, and Colorado have their own similar mandates.  Thus, because of these state/city-imposed orders, events ranging from sporting, concert, conventions, consumer shows, festivals, to weddings are having to cancel.  In turn, these cancellations result in significant costs and loss of revenue.  Nevertheless, there could potentially be relief for event organizers who purchased event cancellation policies ahead of the current coronavirus outbreak.  This blog provides a brief introduction into event cancellation insurance and explains some of the covered and excluded perils.
Event cancellation insurance provides coverage for the loss of revenue derived from, or expenses committed to, an event due to a cancellation, abandonment, interruption, curtailment, postponement or relocation caused by covered perils.  This type of insurance tends to be optional rather than required.  This is in contrast to your standard general liability coverage which are often required by event venues to protect the venue and the policyholder against third party bodily injury or property damage.
The list of covered perils is not long. Usually standard event cancellation policies cover (1) adverse weather (example: hurricane, tornado, snowstorm/ice storm), (2) natural catastrophes such as earthquake, flood, fire, (3) labor disputes other than those of the insured's employees, (4) acts of terrorism, (5) failure to vacate the event venue, and (6) the non-appearance of any event performers.  In addition to this standard coverage, policyholders also have the option of adding special coverage for perils such as communicable disease.  The current coronavirus would fall under the communicable disease.
Conversely, event cancellation insurance is not available for financial insolvency, lack of public interest or support, fear of travel, war and military action, biological, chemical or nuclear hazards, pollution or contamination, or preexisting or threatened circumstances. This last group, "preexisting or threatened conditions," is the reason many policies taken out post the coronavirus outbreak exclude corona virus from coverage.
Policies that were taken out before the coronavirus are not necessarily exempted from being denied coverage.   As we know, the world experienced the SARS outbreak in or about 2002.  Because of that, many event cancellation policies procured after the 2002 SARS outbreak that have communicable disease as a covered peril exempt "pandemic" from coverage.
In general, event cancellation policies are designed to respond in a case where there is a legal or physical impossibility of holding an event. Therefore, there is a good chance that the current coronavirus outbreak would be covered by event cancellation insurance due to the government mandated prohibitions on large gatherings discussed above.  Insurance policies are long-winded and not all of them are same.  To assess whether your event cancellation policy covers the current COVID-19 outbreak, businesses and event organizers should consult an attorney.
The attorneys at Schorr Law have experience with insurance policies as insurance plays an important role in many of our cases.   In fact, one of the first steps we take in any case analysis is to see whether a claim would be covered.
We offer a free consultation, are are happy to consult with  businesses and individuals struggling with their cancelled events.  Contact us today to schedule a consultation. You can call us at (310) 954-1877 or send us a message through our Contact Form.