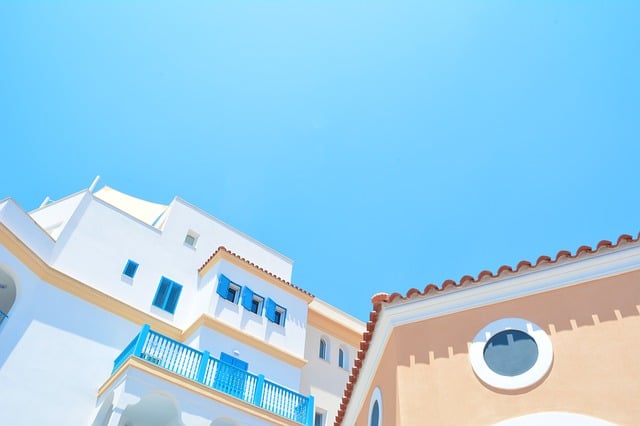 A Joint Owner's Right to Sell or Encumber Real Property
Updated on August 28, 2023
It is fundamental to joint ownership that each owner has an equal right to possess, use, and benefit from the entire property. In a previous post, we introduced such characteristics of joint ownership in the forms of joint tenancy and tenancy in common. In this post, we delve deeper into each co-owner's separate right to sell or encumber interest in real property.
In the case of joint owners, each owner generally has the right to lease out property that is jointly owned. This means that one owner can enter into a lease agreement with a tenant without the permission of the other co-owner(s). However, it is essential to understand the key aspects and considerations surrounding co-owner's rights and responsibilities in such situations.
A joint owner, also known as a co-owner, holds an undivided interest in the jointly owned property. The primary difference between joint ownership and co-ownership lies in the terminology used, as they essentially refer to the same concept.
When it comes to eviction of a tenant in California, the co-owner does have the authority to evict a tenant under specific circumstances. However, it is crucial to note that the co-owner must have a legal basis for the eviction, such as non-payment of rent, violation of lease terms, or other valid reasons recognized under California landlord-tenant laws.
Key Takeaways
Joint ownership grants each co-owner an equal right to possess, use, and benefit from the entire property.
A co-owner can sell or encumber their interest in the property without permission from other co-owners, which can lead to conflicts and potential partition actions.
However, a co-owner cannot encumber or convey the entire property without the authorization of other co-owners.
Limited exceptions may apply when a co-owner takes action for the benefit of the property, such as resisting intruders, evicting trespassers, or removing encumbrances.
A co-owner's actions should not create burdens or obligations on other co-owners without their authorization or as specified in a co-tenant agreement or relevant statute.
Nuances in co-ownership actions, such as obtaining easements with incidental obligations, require case-by-case assessment.
What a Co-Owner Can Do with Their Property
First, a co-owner can sell or encumber his or her interest in real property without getting permission from other owners. As a result, the other co-owners can suddenly find themselves owning property with a new party that was not previously on title. This can cause an array of problems. The parties may have to work out new agreements concerning how payments benefiting the property are made and how rental income is distributed among the owners. Many times these conflicts lead to one or more parties electing to force a partition, which is a legal action that terminates the common ownership and results in the division of property interests.
What is a Co-Owner Not Allowed to Do with Their Property?
Second, what a co-owner cannot do, is to encumber or convey the entire property. Buller v. Buller, 62 Cal. App. 2d 694 (1944). This is because the grantee in the transfer (the new co-owner) simply steps into the shoes of the conveying co-owner and takes the same interest that the grantor had in the property. Therefore, without getting permission from the other co-owners, one co-tenant cannot obtain a separate loan and use the entire property as security for that loan. As another example, one co-owner cannot give the neighbor an easement to access a part of the property without authorization from the other owners. Such grants are not enforceable against the other owners.
Can you Evict a Co-Owner of a House?
Third, there are limited circumstances when a co-owner can take action for the other co-owners without their special authorization. California courts have declared that an exception to the general rules requiring permission may apply when the co-owner "acts for the benefit of the property." Gordon v. City Council, 188 Cal. App. 2d 680, 687 (1961). Where the co-owner protects the entire estate from injury or loss without getting permission from other co-owners, this exception can apply. For example, a co-owner can "resist an intruder, or evict a trespasser, remove a encumbrance, or redeem a burden on the property." Los Angeles Lighting Co. v. City of L.A., 106 Cal. 156 (1895).
Related issues can include whether a co-owner can sign a petition impacting commonly-owned property without obtaining permission from other owners. To determine whether a co-owner acted properly courts analyze whether the co-owner's conduct creates any burden or obligation on the other co-owners or otherwise requires special authorization from the other owners based on the terms of any co-tenant agreement or a relevant statute.
For example, in Los Angeles Lighting, 106 Cal. at 160–61, the court found that the city council could not disregard an individual property owner's objection to a proposed improvement impacting his property, even if  his co-owner had not signed the objection. The court found that the statute permitting such objections did not require the objections to be made with any particular formality. Further, they did not create any burden or obligation. Therefore, it was sufficient that the objection was purported to be signed on behalf of the owners.
There can be some nuances that determine the effect of a co-owner's actions involving the property that must be assessed on a case-by-case basis. For example, there may be situations where a co-owner obtains an easement benefiting the property that comes with an incidental obligation to keep the easement free of parked vehicles.
Conclusion
To summarize, while one co-owner can lease out property without the permission of the other owner(s), specific legal considerations must be taken into account. Co-owners can evict tenants under appropriate circumstances, and joint tenancy includes the right of survivorship. Consulting with a knowledgeable attorney specializing in co-owner's rights and real estate law is recommended to ensure proper understanding and compliance with relevant legal provisions.
Are the co-owners bound to such an agreement? At Schorr Law, our professional real estate lawyers in Los Angeles is experienced in handling analyzing such disputes and in handling general disputes arising from common ownership. For help with your real estate matter and to see if you qualify for a free 30-minute consultation, contact us by phone at (310) 954-1877 or by email at [email protected]. You can also send us a message here.