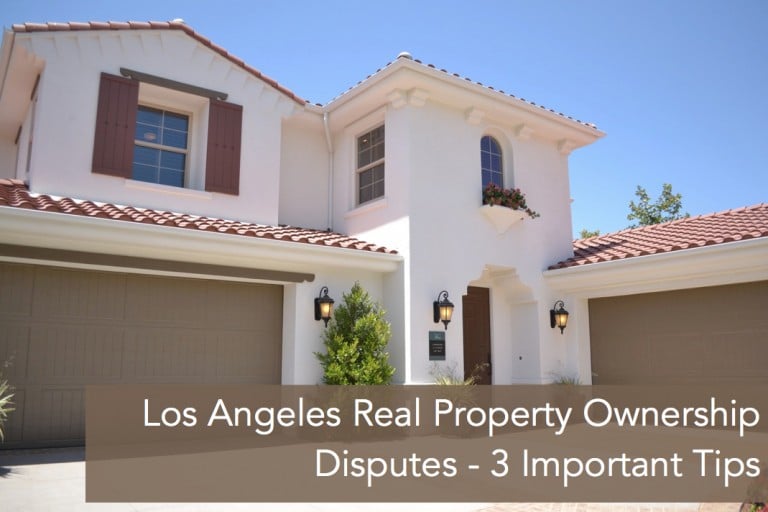 Real Property Ownership Disputes in California – Tips to Consider
Updated on April 1, 2022
Property Ownership Disputes
Ownership disputes involving real property take many different forms. For example, if a party is claiming 100% ownership of the property the ownership dispute typically takes the form of a quiet title case. A quiet title action typically involves a claim to 100% interest in the property subject to any liens that the party seeking to quiet title has identified as not subject (or excluded from) the claim to 100% ownership.
Ownership disputes can also involve an acknowledgment of a co-tenant's interest in the property while attempting to force a sale. These actions typically take the form of a partition claim. A partition claim, however, can still involve claims to 100% interest in the property.
Important Property Ownership Disputes Tips
Here are a few tips to consider when determining the proper legal remedy for an real property ownership dispute California:
1. Do you claim a 100% interest in the property?
If you are claiming 100% ownership of the property then a quiet title may be the appropriate cause of action. Even claims of adverse possession and fraud can, at times, be asserted through a quiet title cause of action.
2. Do you have a co-owner?
If you have a co-owner and the dispute does not involve ownership rights but instead involves a disagreement among co-owners then you need to consider your goals. If your goal is to force a sale then partition is the proper remedy.
If your goal is to resolve a dispute among co-owners while maintaining ownership then you may have to consider other claims like breach of fiduciary duty, ouster, breach of a purchase and sales contract, accounting and other claims relating to your co-ownership.
3. Can you resolve the dispute without going to court?
Whenever you have a real property ownership dispute it makes sense to consider if the dispute can be settled before filing a lawsuit. This is true because many of these disputes, especially disputes that do not have contractual attorney fee provisions, can be costly and can deplete the equity that you have in the property. Unfortunately, most disputes require court intervention.
For help with your real estate dispute, contact our Real estate lawyer Los Angeles California. We have years of experience litigating both typical cases and unusual cases with a track record of success. To see if you qualify for a free consultation, fill in the contact box on this page, call us at (310) 954-1877 or email us at [email protected]