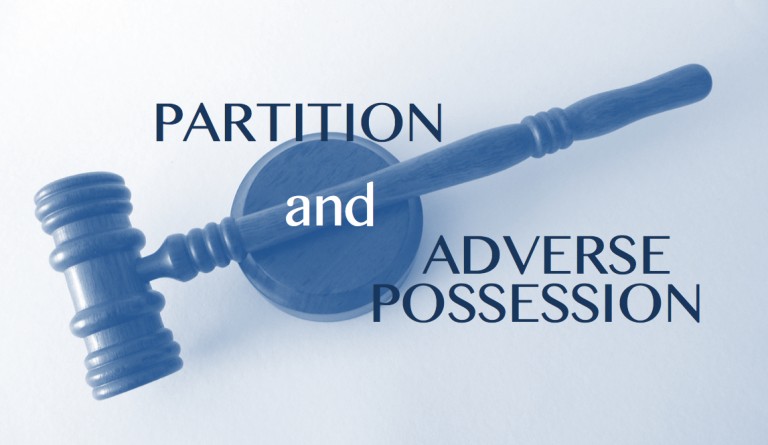 Partition and Adverse Possession
Updated on June 6, 2023
Does a partition and adverse possession action ever interplay with one another? How are they different, and how are they similar? In this blog, we'll describe the interplay between partition and adverse possession cases in the co-tenancy context.
Partition Action California
A typical partition case involves two or more co-owners having a dispute about whether their co-owned property should be sold. Our clients frequently entrust is with helping them resolve these ownership disputes. Sometimes, however, we notice interesting facts in the case that allow us to seek more than our client's share of ownership based on record title. This occurs when one owner may be able to show that they have adversely possessed their co-owner's share of the property.
Adverse Possession California
When this occurs, we look to an abundance of legal authorities that describe the interplay between partition cases and adverse possession in the co-tenancy context.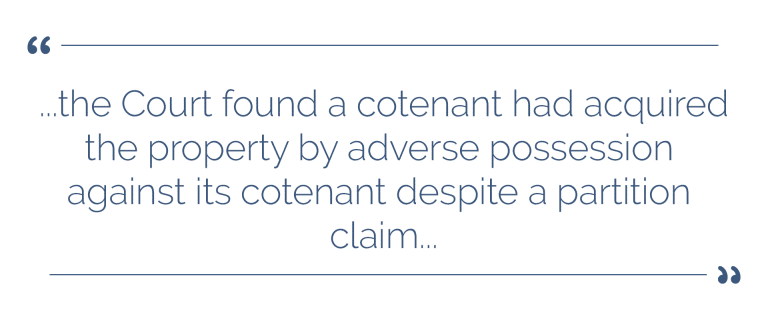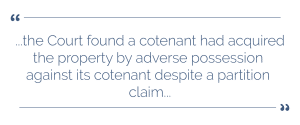 One case that we want to highlight is Zolezzi v. Michelis (1948) 86 Cal.App.2d 827, 832.  In Zolezzi, the Court found adverse possession by one cotenant against the other even though the possessors offered to purchase the owner's interest in the property. The court ruled that the acknowledgement of one co-tenant of the ownership of the co-tenant did not prevent the adverse possession claim. Specially, "Such an offer made by one in possession does not 'impair the character of his possession.'" (Id. (emphasis added).) The Court also held that the possessors' partition claim, which alleged they were co-owners with appellants, did not divest their title by adverse possession. (Id.) In other words, the Court found a cotenant had acquired the property by adverse possession against its cotenant despite a partition claim and an offer to purchase the other party's interest in the property.
This is just one of many cases that helps support adverse possession in the co-tenancy context. At Schorr Law, real estate attorneys Los Angeles have extensive experience, including trial experience, dealing with adverse possession in the co-tenancy and partition context. For help with your adverse possession or partition case, Call our Los Angeles Partition Lawyer to schedule a consult, or use our Contact Form to send us a message.
By Zachary Schorr, esq.
See related: Demanding an Accounting in a Partition Claim